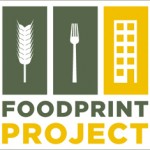 UPDATE: after the walk, Nicola Twilley assembled a wonderful picture gallery and map of pictures.
Today we are working with Foodprint LA on a walking tour that will provide "an inside look at downtown LA's cold storage infrastructure, caffeine artisans, and future food market, followed by a food map presentation over happy hour drinks. The walking tour will take place from 1pm to 5pm on Saturday, December 8, and the party will follow on immediately afterward, from 5 to 7pm."
Starting points during the walk: live picture stream (showing those tagged 'foodwalk'); and live map of food stories downtown.
For more information:
Our related project to produce a South LA healthy food map in a participatory fashion.
About the philosophy and technology behind this innovation called ParTour
About Ride South LA, our host project which seeks to connect physical activity with community development and health.